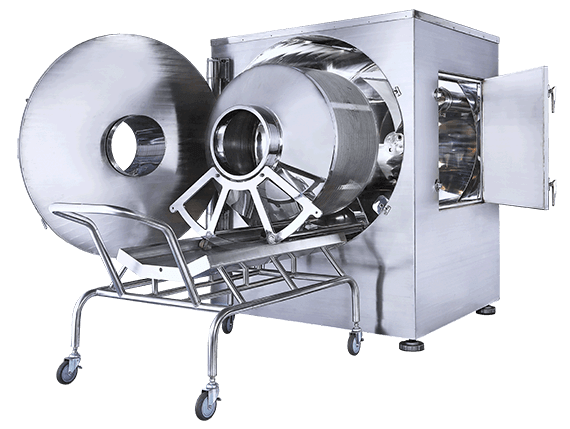 Feature:
Film Coating is used in Pharmaceutical, Food, Seed coating.
Follow the regulation of cGMP, PIC/S, GMP.
It's completed under full-closure and negative pressure drying during the coating process.
Punched hole of a coating pan design, high drying efficiency.
The process of operation is all digitized, easy for training operator.
The special bowl and baffle are designed without sharp angles or dead corners to apply even coloring with small weight deviation, features high coating speed, simple processing, short time, high efficiency, and polishing shiny.
Can in accordance with raw materials characteristic or special process requirements, it can input many different group of process parameter; After the conditions are all set up, it can do full-automatic procedure control.
Optional:
Explosion proof system. (If organic solvent is used)
Dehumidifier device / humidifier device.
The air inlet system adopts the cold and hot air to mix together which controlled by PID, the temperature is responded rapidly and accurately.
Air flow meter/manometer/differential pressure gage.
WIP system.
Automatic discharge device.
Dust collector system.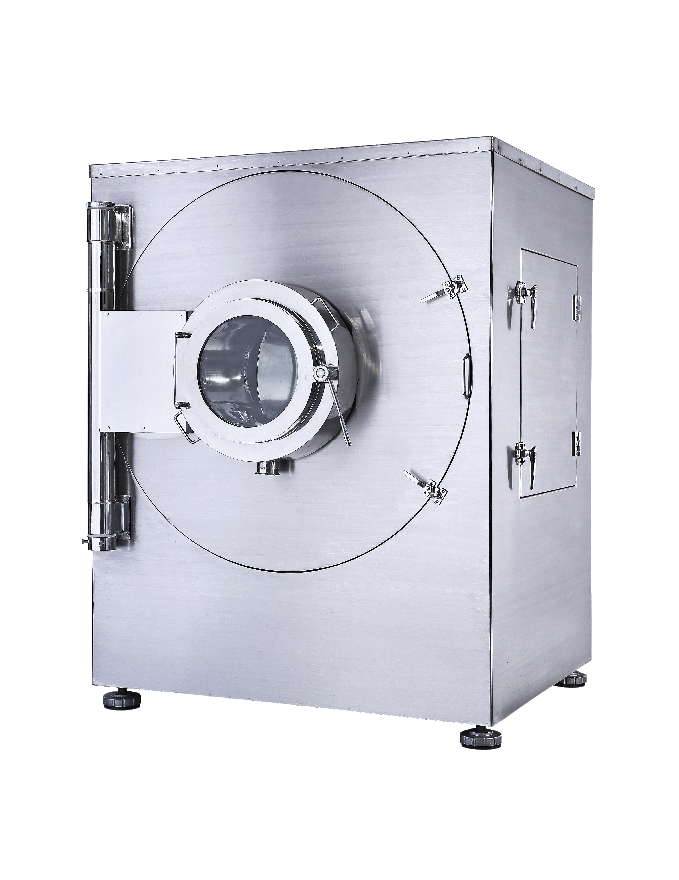 Line Graph:

Specification: